"Les parques des artistes" - les déesses d'artistes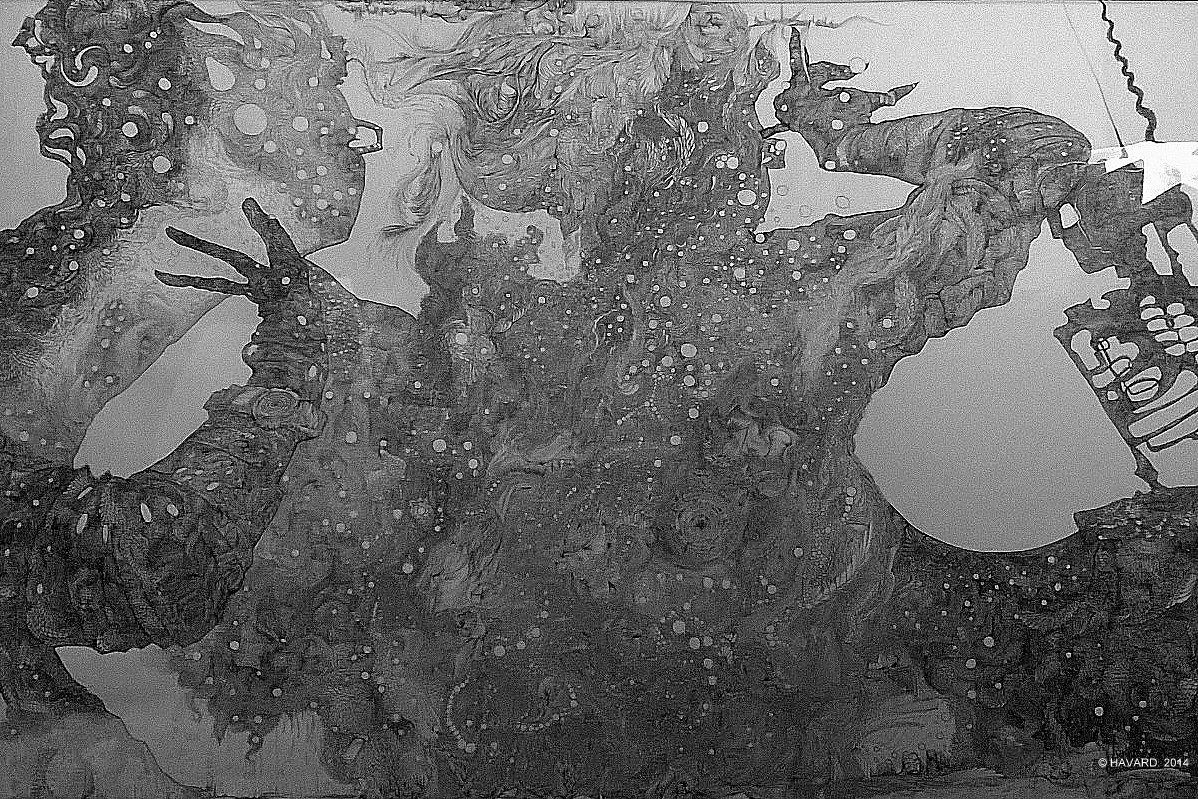 "Les parques des artistes" - les déesses d'artistes
Art Stylo bille - Une expression inhabituelle
Availability : Last stocks remaining - order yours now to avoid disappointment!
4 500,00€ inc. tax
In the Greek mythology, park Them are originally, and in the end of life the mistresses(teachers) of the thread which dérouse by the alive. Here, this myhtologie is transposed within the framework of the artistic conception(design) of the human being. The artist is represented to it in this between two universes, microphone(microcomputing) and macro cosmic. The power of life becomes power of creation, eternal.

Artist: Fabienne Havard
Dimensions(Size): 106cm X 75cm ( LxH)
Weight: 160g
Dans la mythologie grecque, Les parques sont à l'origine, et à la fin de la vie les maîtresses du fil qui se dérouse par le vivant. Ici, cette myhtologie est transposée dans le cadre de la conception artistique de l'humain. L'artiste y est représenté dans cet entre deux univers, micro et macro cosmique. La puissance de vie devient puissance de création, éternelle.
Dimensions:

106cm X 75cm (LxH)

Poids:

160g
Condition : new
Manufacturer : Havard